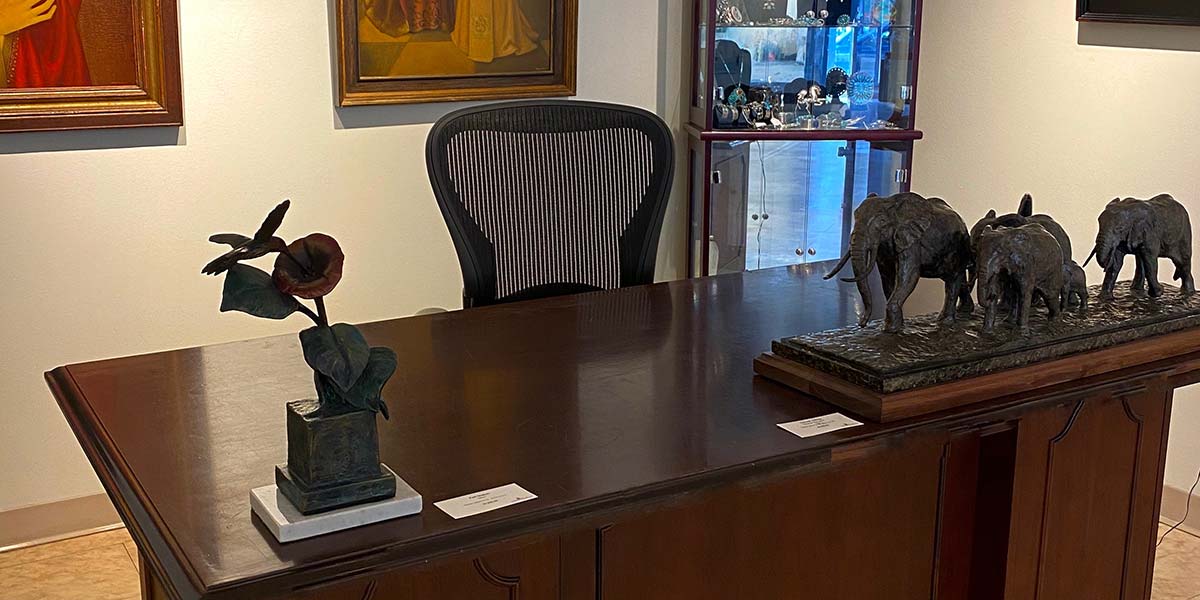 Preview
---
Preview artwork by artist, style, subject and price to identify preferences with designer and/or designer and client.
Saks Galleries is proud of our relationships with local, regional and national artists that work in all types of mediums. We have extensive contacts that can bring all types of work that may be perfect for your project.
Presentations
---
We will send electronic images to you or to your client. We will make "in-person" presentations for one client or a committee at your location.
Bring your client into the Gallery. We will hang or set up the work that you have selected. Or, send your client into the Gallery. We will guide them the work you have previewed and assist them with artist information and additional images. We will bring the artwork to you for a preview in the actual location.
Commissions
---
We are happy to arrange for commission pieces with artists whose work is right for your project.
Custom Framing
---
We can design, select and provide custom framing for any artwork as needed.
Site Specifics
---
We can work with you to plan installations and provide installation services with your direction.